And here I thought that Craig had cracked the code: make a suggestion and I'll cook it. Sometimes. If I'm intrigued.... Well, most of the time. I was definitely intrigued by his "suggestion."
While we had his girls in Lake County during Spring break he and I were texting back and forth. He was just being funny and, all this time, I thought he was making a suggestion about one of my favorite Italian treats - torrone, an Italian nougat with nuts. I've always wanted to make it, but it took this - misunderstood text-a-roni - to get to me into the kitchen to make torrone.
If I don't have a traditional Italian recipe tucked into my memory bank somewhere, my resource of choice is
La Cucina Italiana
, either the print versions on my bookshelf or online. For this, I started with this
La Cucina Italiana
recipe
. It worked well. I did use pistachios instead of almonds and lemon for orange.
Cornstarch for dusting
3 C whole, roasted and unsalted pistachios
3 large egg whites, at room temperature
1/4 teaspoon pink Himalaya salt
3 C organic granulated sugar
1 C clover honey
1/2 C organic powdered sugar
1 teaspoon vanilla extract
Finely grated zest of 1 lemon
Put egg whites and salt into the bowl of an electric mixer fitted with whisk; set aside.
In a heavy saucepan, heat sugar and honey over medium heat, stirring with a wooden spoon, until mixture begins to simmer and sugar is mostly dissolved. Drop a candy thermometer into the pan. Cook until temperature reaches 315º. It will take the mixture about 15 minutes or more. As it gets close to the temperature, the mixture will begin to foam and darken in color.

Meanwhile, beat egg whites on medium speed until firm peaks form. Add powdered sugar and continue to beat until fully incorporated, about 1 minute.

When honey mixture reaches 315º, remove from heat; stir until temperature drops to 300º. Carefully remove the candy thermometer. With mixer on medium speed, slowly pour honey mixture down the side of the bowl. The egg mixture will double in volume, then decrease. Continue to beat until mixture is cooled to warm and begins to lighten in color, about 5 minutes. Add vanilla and zest; beat for 1 minute more, then, using a wooden spoon or heatproof spatula, fold in pistachios. The mixture will be very sticky.
Turn out candy onto a cutting board; dust hands with cornstarch. Knead for 5 to 6 turns, then transfer to parchment-lined, cornstarch-dusted baking dish. Dust hands with more cornstarch, then press candy to flatten and fill pan. Put pan on wire rack and let candy cool completely, about 1 hour.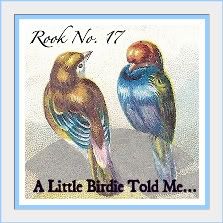 Using parchment paper, lift out candy from pan; cut candy into pieces. Layer in a sealed container, between sheets of parchment paper and let stand overnight, with container sealed and at room temperature, to dry, at least 8 hours or overnight. Candy can be kept, layered between sheets of parchment paper, in a sealed container at room temperature, for up to 3 weeks.